Imaginative architects Sara and Jeremy Imhoff bought a 1918 bungalow in Seattle.They decided to make it their own project and more important, their new home.
Sara and Jeremy had a nice idea: conciliate the traditional features of the bungalow with a modern, trendy, stylish approach.
It wasn't as easy as you might think. Sara and Jeremy had to manage their day jobs, their licensure exams and the growing family.
During the 6 years that took to finish the construction, the couple and their kids had to live in the bungalow,
Keeping some attributes from the "old" house was the main guide of the remodeling. They retained most of the walls but added a little bit of style to them.
In the kitchen, Sara and Jeremy opened the space by vaulting the ceiling. That created a more bright and joyful place.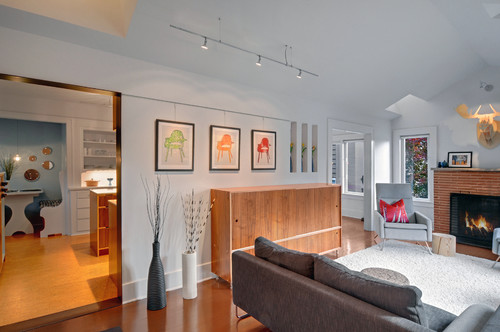 The couple design cabinets that could adapt perfectly to the proportions and some strange angles of the bungalow. They also transformed the breakfast room in their small but cozy working area-
A wall, between the kitchen and the dinning area  had to come down. The architects decided that by doing it they would create a more congestion free walking area.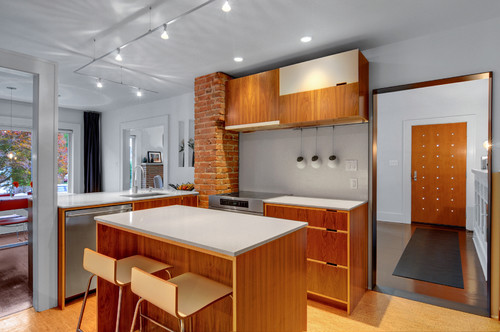 The space from the kitchen to the living area was left intact. The only change was the color.They painted it white. To make  the room look sleeker they also styled the cabinet in the same tone.
The result was good and gave the room a minimalist yet modern style.
As the family got bigger, the couple had to turn the upper floor into a more kid's  friendly area but they didn´t make the error of decorate it in a exuberant manner. They kept it very simple so that it will the easier to style when their kids have grown up.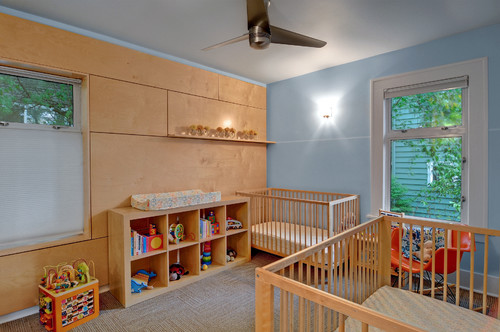 The Imhoff's found a way to make some cash out of their space. The lower level of the bungalow was turned into a rental studio.
As you know the outside of the house is as important as the interior. The Imhoff's decided that wanted a unique and fun decoration..
One of the most fascinating and a little bit odd creations is their front door.What would you think of a door with 3 peepholes? Strange, right? Well, Sara and Jeremy took it to another level. Their door has….wait for it…24 peepholes. I'm not mistaken. Just check the image below.
They don't have the biggest front yard in the world, but they still made it look good. Some chairs, a large sidewalk and a steel fence for privacy and it´s done. Cool, simple, modern and cozy.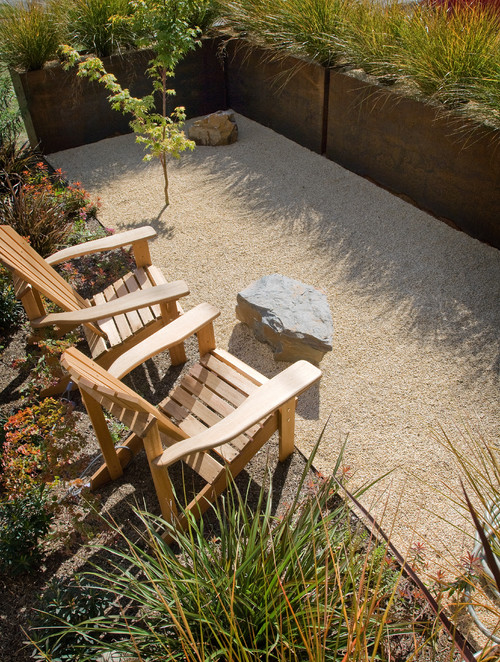 Remodeling an old house is hard work, but if you do it right you'll have a unique, stylish, comfortable home. Even if you're not an architect.